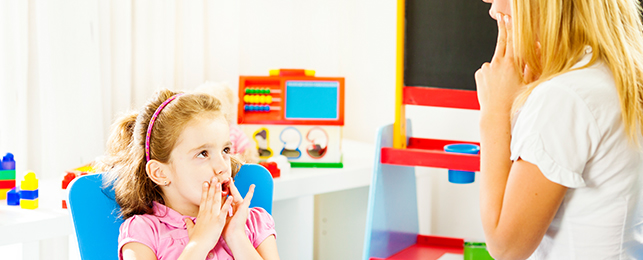 In speech and communication therapy, each case has its own approach in treatment. The treatment may also involve physical exercise to strengthen the necessary muscles for speech production beside communication and speech exercises for improving speech and its clarity.
The speech therapist provides a wide variety of medical services and mainly on individual basis, and also family support and community awareness.
The initial step in treatment begins with the diagnosis of the condition (communication and swallowing disorders), then after assessment is done the plan and treatment begins.
Our speech therapists work as a team with your doctor, audiologist and psychologist to evaluate and diagnose a patient's problem with speech and communication. Once the cause is determined, a customized treatment plan is formulated keeping in mind the functional, environmental and social needs at home. Speech therapy also involves correction of swallowing abnormalities to improve nutritional intake and prevent the entry of food into the lungs.